Join us on Saturday & Sunday for a fun-filled day in the park. Herb Rowe Park, in the heart of downtown Graeagle, will be bustling with activities, food and drink booths, music, and fun for the whole family. Join your friends for socializing and don't forget your lawn chair or picnic blanket.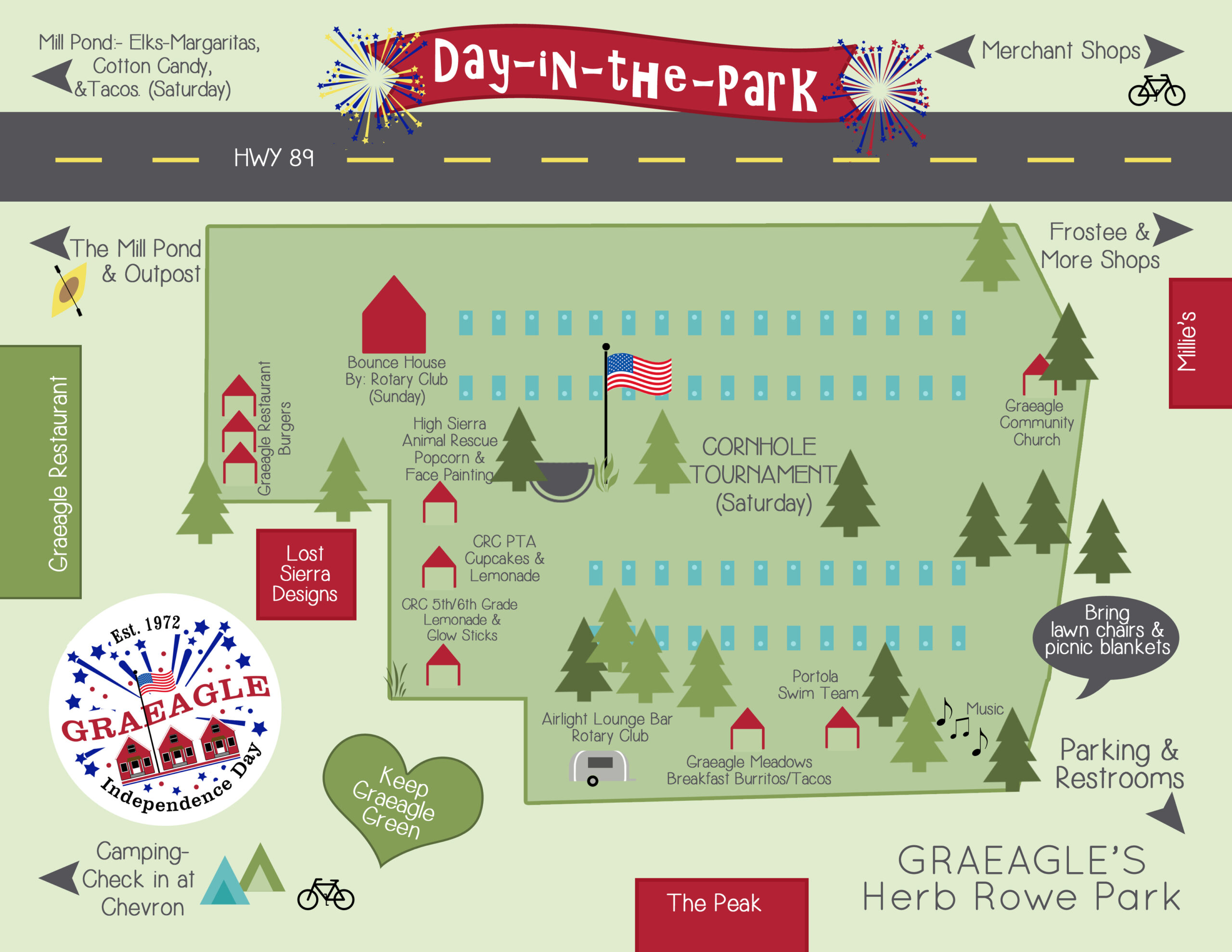 Day in the Park Activities
Saturday
Vendors:
Graeagle Restaurant: Burgers
Rotary Club: Margaritas & Beer
C. Roy Carmichael PTA: Cupcakes & Lemonade
C. Roy Carmichael 5th & 6th Grade Class: Lemonade & Glow Sticks
Portola Swim Team: Snow cones, snacks, & bean bag toss.
High Sierra Animal Rescue: Popcorn & Face Painting
Rotary Club of Portola: Bounce House
Graeagle Church: Water Bottles
---
At the Mill Pond:
Elks: Tacos & Margaritas
Lady Elks: Cotton Candy
Sunday
Music:
2:00-4:30ish Danny Horton

Vendors:
Graeagle Restaurant: Burgers
Rotary Club: Margaritas
C. Roy Carmichael PTA: Cupcakes & Lemonade
C. Roy Carmichael 5th & 6th Grade Class: Lemonade
High Sierra Animal Rescue: Popcorn & Face Painting
Rotary Club of Portola: Bounce House
Graeagle Church: Water Bottles