2nd Annual Cornhole Tournament
Saturday, July 2nd – Herb Rowe Park
ENTRY DONATION: $40.00 Per Team
*This event needs volunteers to make happen. Please visit the volunteer page to see how you can help.*
Back by popular demand is the Independence Day Cornhole Tournament. John Pato, of the Graeagle Chevron & Matt Cruse of Gumba's Family Pizza, will be hosting this crowd favorite in the Herb Rowe park in downtown Graeagle. This year's event is slated to be bigger and better than last year, so register early.
This is a fun, yet competitive tournament with entries of all levels. There will be a maximum of 128 entries and registration will close Friday, June 24th. (Unless it fills up before that date.)
The tournament will be single elimination with a blind draw.
All proceeds will benefit the Graeagle Fire Department and Graeagle Independence Day events.
Pre-register only.
Use appropriate team names.
Check-in and warm-up begin at 8:30 am.
The tournament will begin at 9:00 am
"The Throw Down" - Semi-Finals and Finals will continue on Sunday after the parade.
Can you lend us your Cornhole Boards & Bags for the day? Regulation size is requested.  Please send us a note letting us know that you can lend us your game. Label the boards and bags and drop them off at the Chevron station. Drop-off dates: Monday, June 28-Friday July 1, 8-5 pm.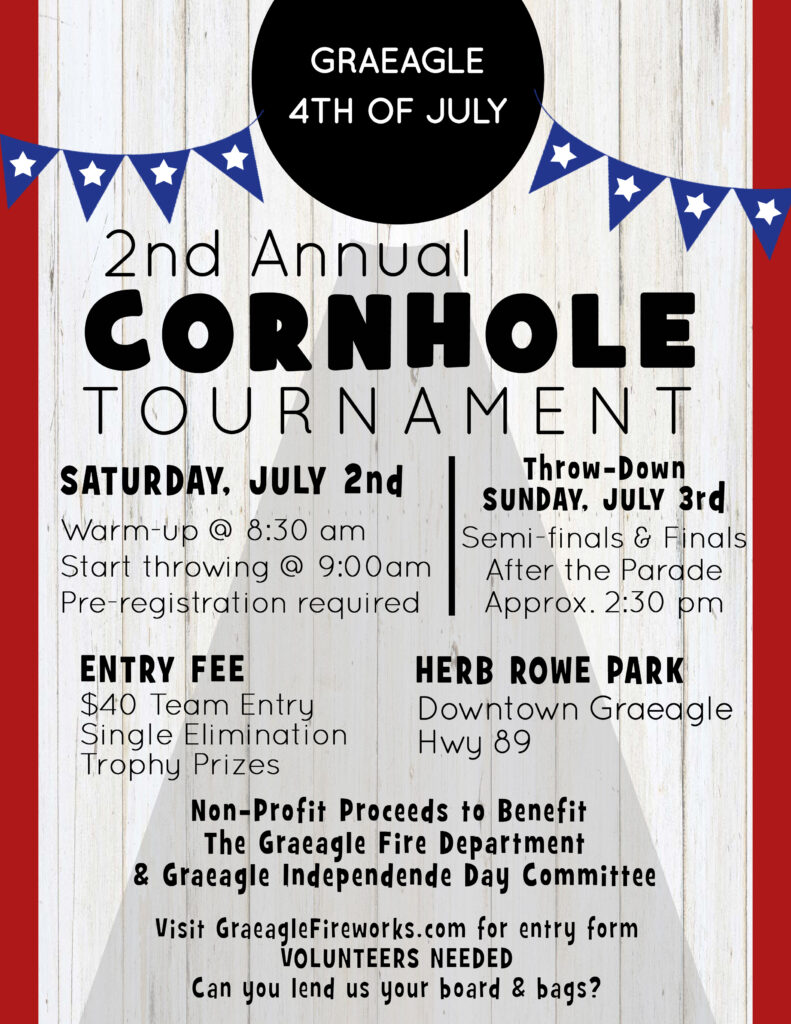 Online Entry Form
Teams must use the entry form and pay via the PayPal button to be entered. (No refunds)
Only 128 team entries are available.
  
Cornhole Registration is Closed

The winning team Receives...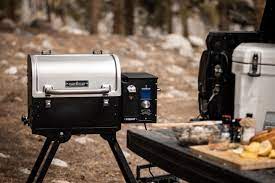 1-Camp Chef Portable Pellet Grill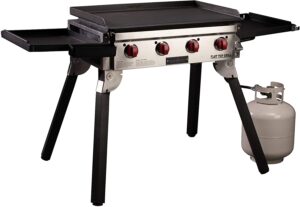 1- Camp Chef Portable Flat Top Grill